We are very proud (and excited) to announce a very big job we recently undertook. 90's band Jesus Jones, who had global hits with songs including "Right Here, Right Now", "Real Real Real" and "International Bright Young Thing", approached us to digitize their video collection for the special deluxe re-issues of their albums.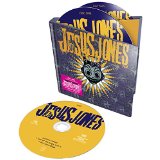 Iain Baker (keyboard player and Manager for the band) sent us a crate of old video tapes. The collection consisted of live performances, backstage tour videos shot by the band and music videos. There were several different tape formats, and many hours of footage to transfer. The job also included editing some of the clips down and providing files for the record company. Each of the four albums being re-released contains 2 CDs and a DVD of promo videos and live performances, many of which have never been seen before by the public.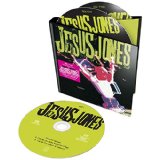 Full details of the releases, as well as full track listings for the CDs and DVDs, can be found here. The deluxe re-issues go on sale Monday 24th November 2014, and you can purchase them here.